An ideal, site-specific and aesthetic shading solution is the claim of SunSquare. This requires close coordination with the customer in the run-up, planning material and also photos simplify the development of proposals. The suggestions are visualized with the help of photomontages. If there are no plans, an on-site appointment is necessary.
ON-SITE SIMULATION
Customers get a real impression of the dimensions and geometry of the sail and SunSquare the natural dimensions for prop and sail production. The ideal solution is determined in cooperation with the customers and/or the architects.

CAD-PLANNING
SunSquare plans complex awning projects using CAD programs. This also serves as an effective representation of the planning up to a film showing the shadow during the different daytime and seasons.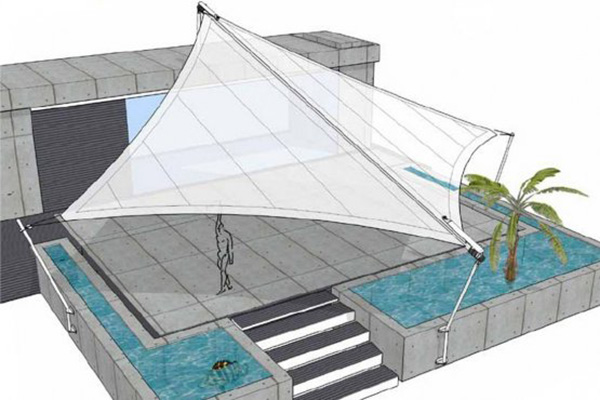 CAD-CONSTRUCTIONS
SunSquare is known for its sophisticated engineering services. These are necessary to meet the increasingly demanding and complex challenges of contemporary building construction.