With original SunSquare accessories, your awning system can be expanded and optimized.
HIGHT ADJUSTER
SAIL END POINT
The shadow moves with the sun.
The sail aligns itself.
Variable in incline and height.
The The end of the sail can be changed by integrating a manual or an electric height adjuster in the height along the support and thus has a positive effect on the silhouette and the drainage behavior of your SunSquare system.
MANUAL OR ELECTRIC OPERATION
The SunSquare height adjuster is available for both support diameters. Depending on the system geometry, the height adjuster can be integrated on both supports - the sail end support and/or the motor support. In this way, the incline of the roller tube can be changed. Either for manual operation or also electrically operated, controllable via radio remote control.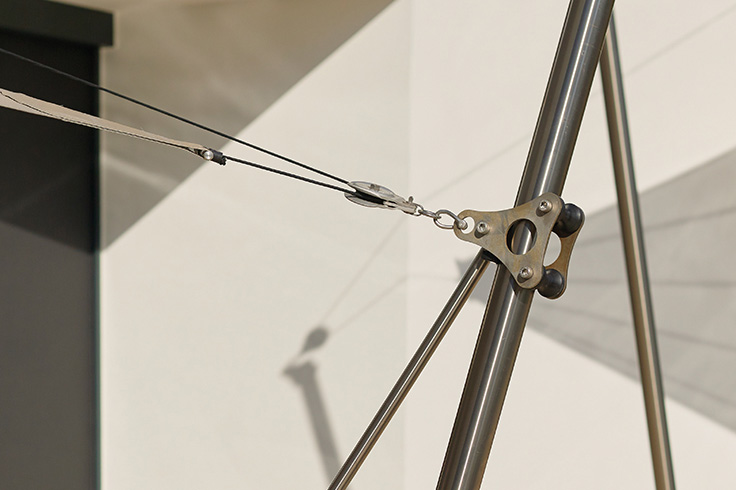 VARIABLE MOVEABLE BEARING
Our USP at the sunsail market is, that we attached a height adjustment (manual or electrically available) at the floating bearing the canvas shaft is height adjustable. This means that the level of the sail can not only be adjusted at the sail ends, but also at the cloth shaft, which has always been fixed up to now. This allows a better silhouette and optimal drainage to be achieved.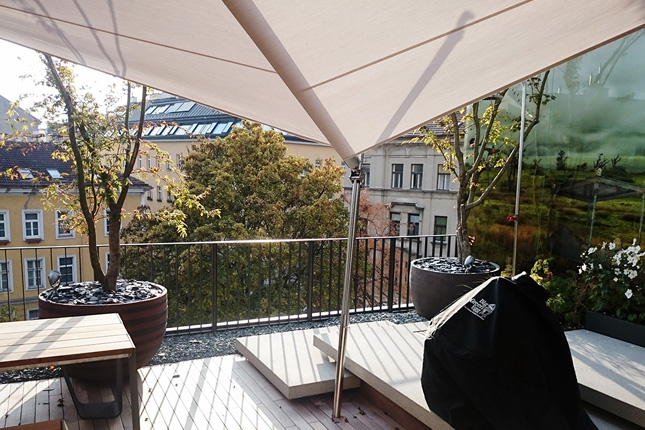 LED-LIGHTING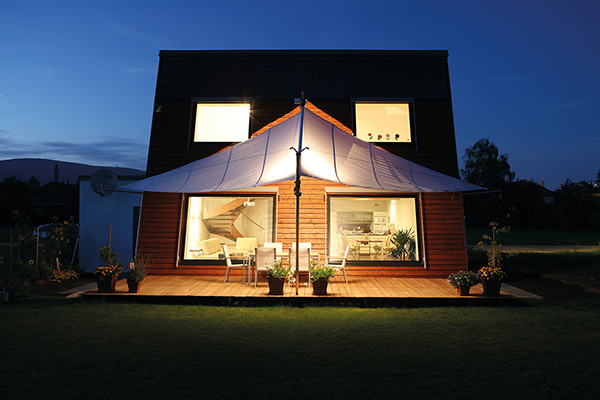 The sun sail transforms to a light sail. The indirect lighting creates a cozy atmosphere in the evenings. The lighting systems create new space.
75 watts with 10.000 lm (one lamp)
150 Watt mit 20.000 lm (two lamps)
warm white
dimable
Somfy iO-control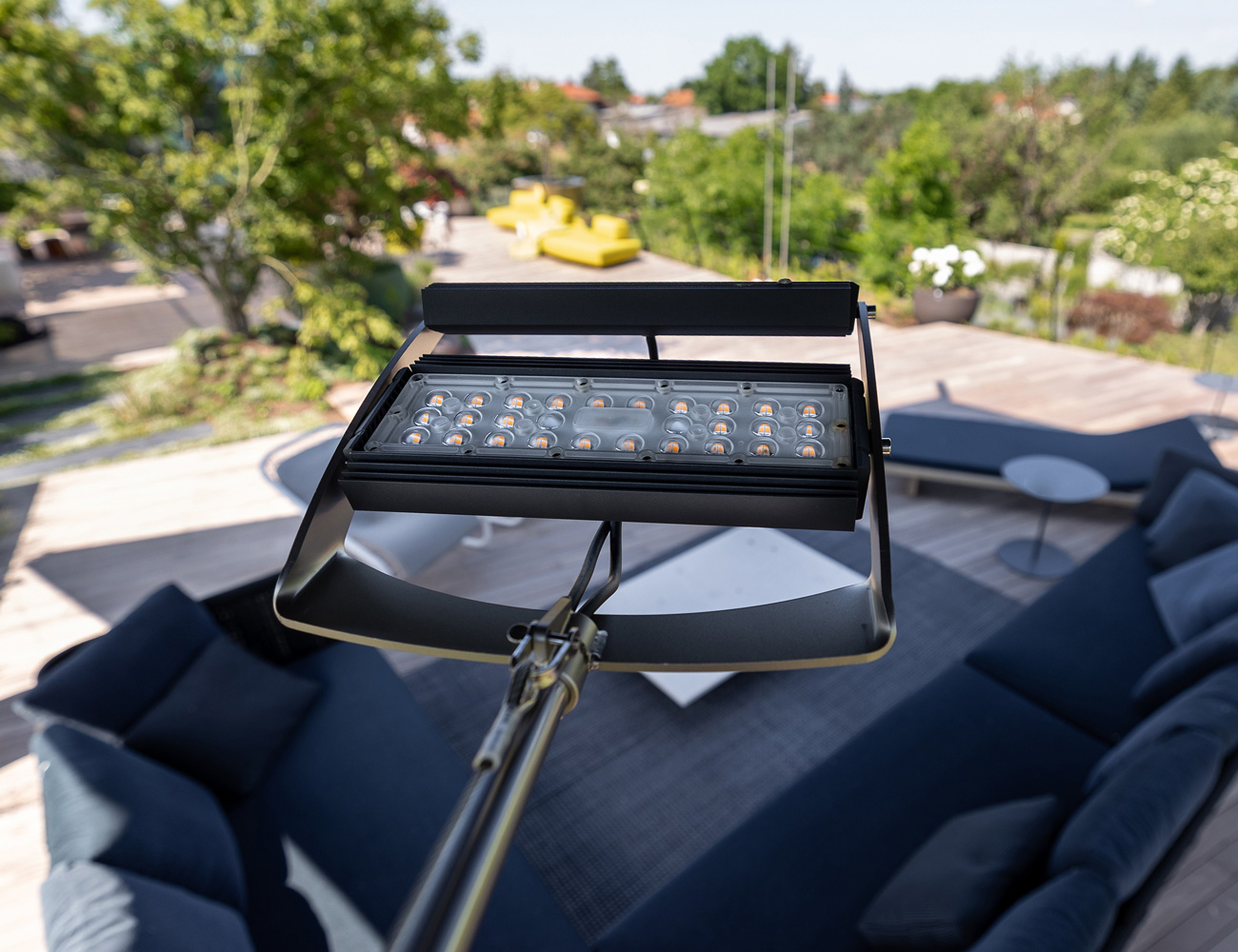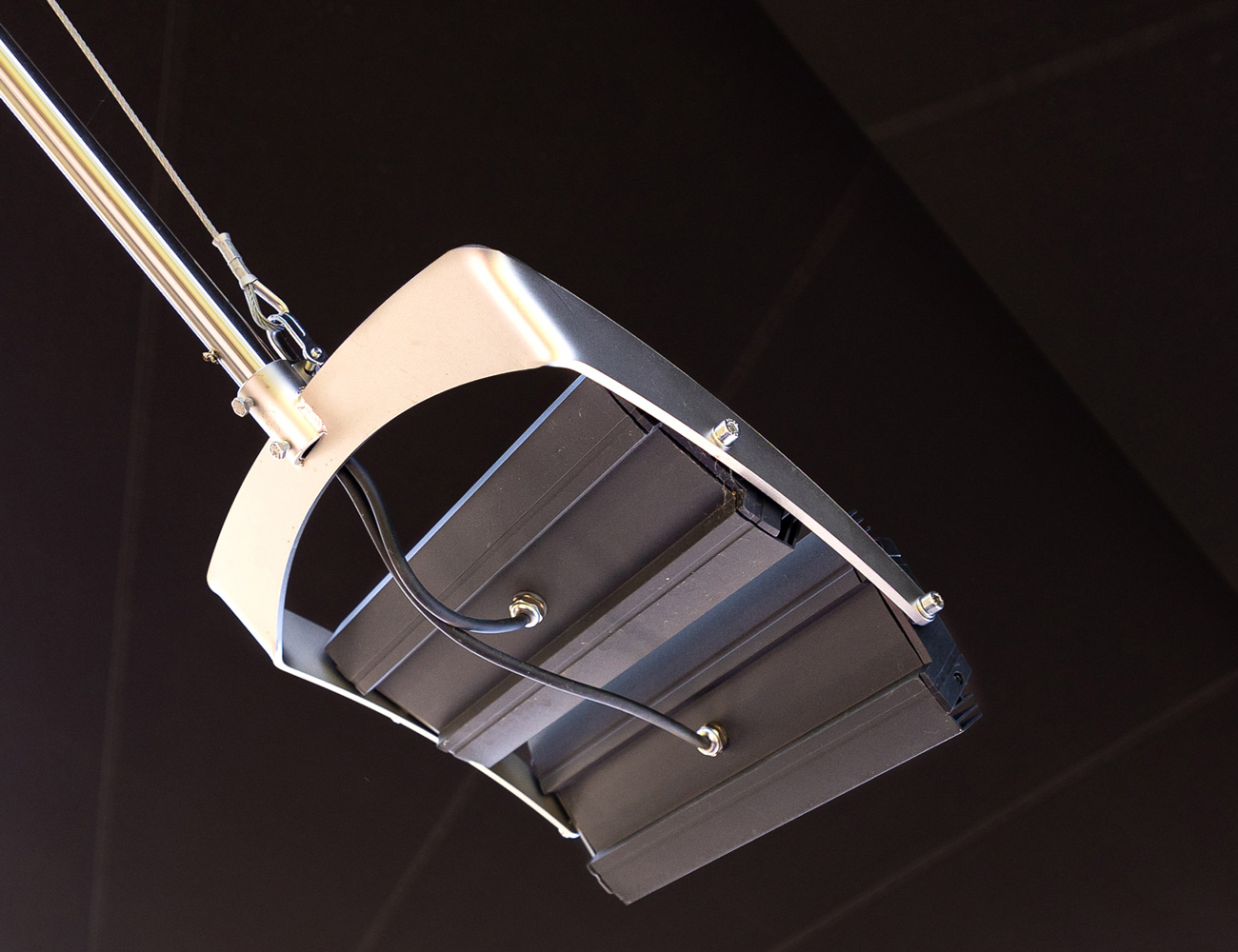 SAILCOVER
PROTECTION FROM SOILING
The SunSquare sail cover serves to prevent excessive pollution during the winter months. The breathable lower side (SERGE FERRARI Soltis 86) reduces the occurrence of wetness.