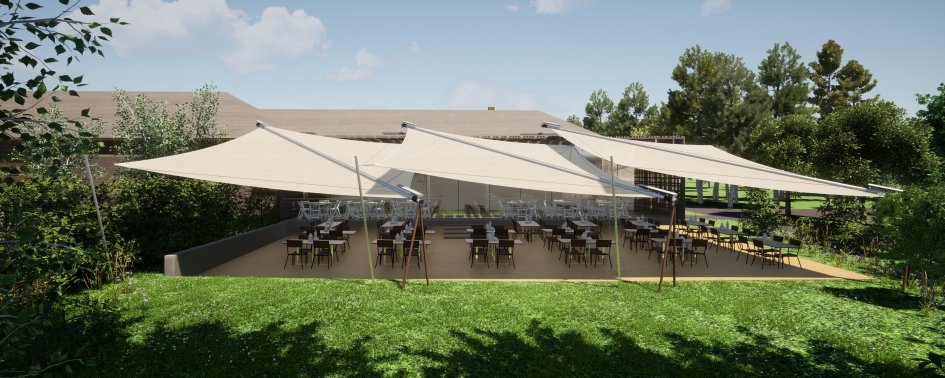 SunSquare stands for tailor-made shading solutions that take into account the wishes and needs of the client, leave room for the ideas of architects and still keep the compatibility and functionality of the SunSquare system in focus.
More and more frequently, inquiries from the upscale hotel and gastronomy industry come up.
The two architects Jakob Rosenauer and Martin Summer carried out a special task for SunSquare on behalf of the committed operator of the popular Chalet Moeller (Schottenhof) - Roman Moeller.

It was not until 2014 that the Schottenhof and the dilapidated winter garden were renovated with a slight extension with a current interpretation of historical trellis cladding. The large and popular outdoor dining area is located in front of this striking extension. In order to be able to use the garden more flexibly, the two architects turned to SunSquare. A constructive, open and creative collaboration begins.

The requirement profile appears complex: the entire terrace area should be covered and should be integrated into the overall picture. The SunSquare system shoud appear light despite the large dimensions. On the one hand, the canopy of the annex, on the other hand, newly developed supports made by a boat builder serve as a support for the long sail waves. What looks easy is hard to work out - every detail is worked on until it comes together to form a self-evident whole.
An open and creative dialogue between those involved is one of the most important foundations for the success of this exceptional project.
The project with over 200 m² of fabric is in the final planning phase and will be installed soon. To be continued.