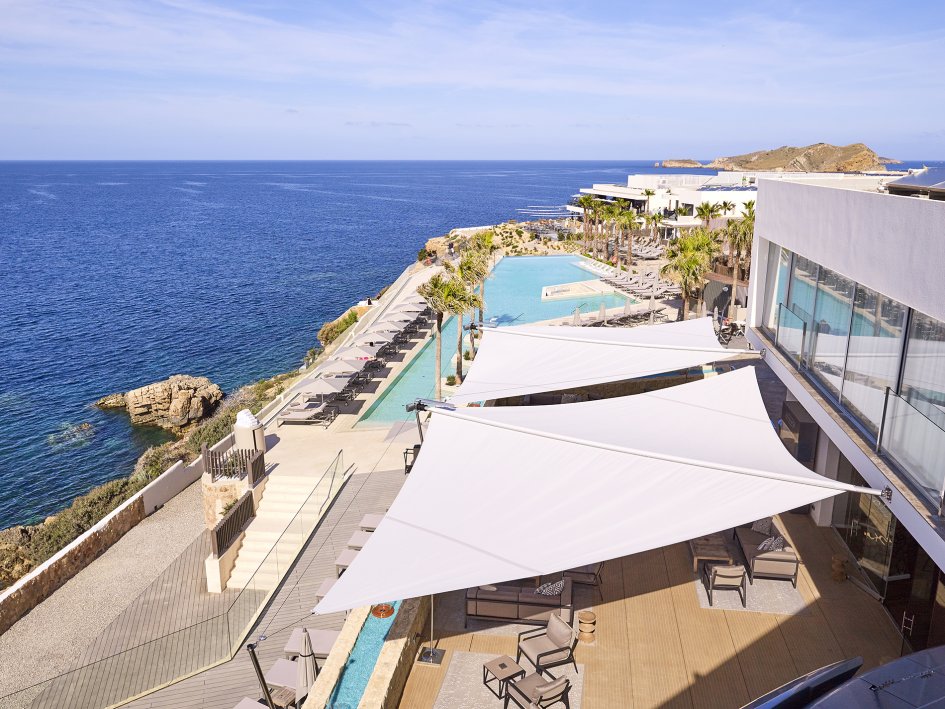 SunSquare - individual shading solutions for hotels and restaurants
The need for tailor-made solutions for shading situations in upscale hotels and restaurants is increasing. In addition to aesthetic demands on the shade provider, the technical and functional expectations of architects and investors must be met. It's easy - as the 7Pines Kempinski Ibiza project shows.
The investor group 12.18. approached SunSquare to equip the 7 Pines Resort with tailor-made, fully automatic sun protection.
The request was sent to the renowned sales partner Incompar Balear S.R.L. who independently handled the entire project, including the concept and 3D planning. Incompar finally installed eight SunSquare systems with Serge Ferrari Soltis 92 sail material.
The production time - including various planning and coordination steps - of the eight systems was three months, the assembly required one week of working time. Over 450 m² of shaded area were created. Due to the smooth cooperation and the full satisfaction of the customer, further joint projects are planned.
The foreign markets are covered by partner companies worldwide.
Photos: ©Oliver Brenneisen